Free Demo - Saturday, Sept 20th
Above, Christine Lashley, Trisha Adams, Libby Stevens & Elaine Elinsky

Diff4ent Strokes returns to Chasen Galleries
in Richmond, VA for the third year in a row.
This 4-person, interactive demo from 2-5 pm is free and open to the public.
It is followed by a reception from 5-6 pm to celebrate the exhibition of new work.
Trisha was recently featured as an "artist to collect" in Arabella Magazine.
(Click the magazine cover image to read the article.)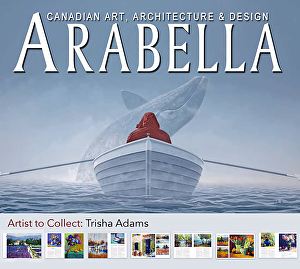 Thanks for stopping by my website. While you are here, take a moment to:
• Subscribe to my newsletter.
• Check out upcoming Workshops.
• Visit the Events page to learn about upcoming shows.
• Comment on a Blog entry or just drop me a line.
Tricia Adams, Contemporary Virginia Artist, Trish Adams, Contemporary Virginia oil painter, fine artist, painter